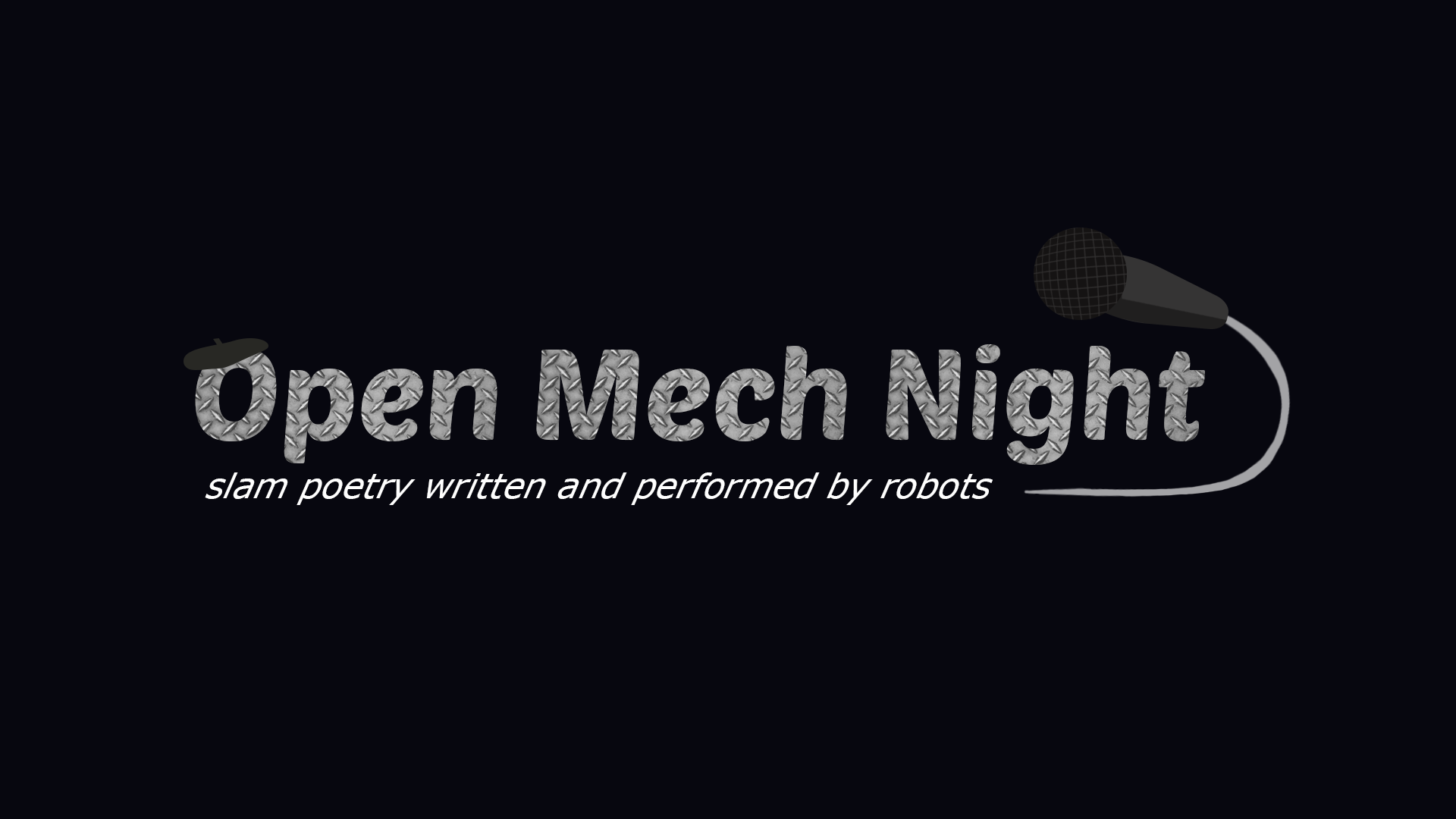 Open Mech Night
A downloadable game for Windows
Open Mech Night is an interactive experience where you get to hear robot-written and robot-performed slam poetry.
All of the poems you see in game are generated on the spot.
The good ones
The bad ones
The weird ones
The sad ones
If you hear a poem that strikes you, press [S] to take a screenshot, and it will be stored in the "screenshots" directory. Post any you really love in the comments!
[SPACE BAR] to speak / move on
- - - - - - - - - - - - - - - - - - - - - - - - - - - - - - - - - - - - - - -
Made for Music Game Jam 2018
Download
Click download now to get access to the following files: